It's hard to believe that the 4th of July is almost upon us and the fireworks will begin to glare. Many families love to head to the beach this week to take a family vacation and to enjoy the fellowship together. Staying in one of our Chincoteague Island vacation rentals will keep your family close to where the action is. We promise that your family will treasure this vacation compared to others. Let's look at what some of the fun things you can do to celebrate this fun holiday.
Spend the Day at the Beach
For many families who vacation with us, spending the day at the beach with the kids is what a family vacation is for. They want to sit back, relax and enjoy hearing the waves in the background and the kids screaming with glee. And yes, they might hear the fighting over that one sand bucket, but let's not fret about that. Grab your beach gear, sunscreen and family and spend the whole day on the beach. Bring a picnic lunch and be sure to have that cooler full of juice boxes and waters as you enjoy your day. Make new memories on the beach with your family this 4th of July!
Annual Chincoteague Old Fashion Fireworks
Come and help us celebrate the 33rd Annual Chincoteague Old Fashion Fireworks Display on July 4th. Your family can come to the Carnival Grounds where we will be celebrating the birth of our nation together. The fireworks are sponsored by the Chincoteague Volunteer Fire Company and the Town of Chincoteague. What as they light up the night sky with beautiful firework displays this year that you don't want to miss. This event is free to attend, and we promise that it's something like you've never seen before.
94th Annual Chincoteague Volunteer Fireman's Carnival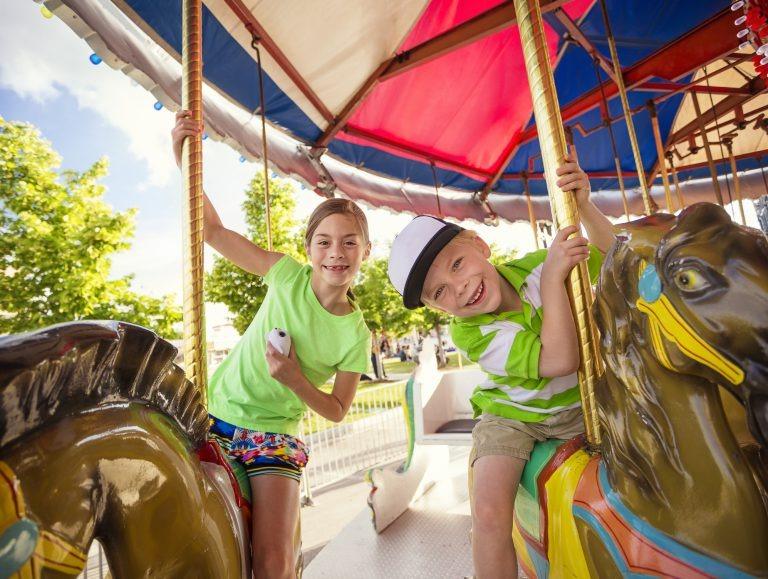 While this event does not happen on July 4th, we thought that you would enjoy this fun carnival that is happening from July 3, 2019 from 7:00 pm – 11:00 pm. Here you and your family can head over to the Carnival Grounds where you can enjoy a variety of entertainment. There will be carnival food such as hot dogs, pizza or clam & oyster fritters. There will be games and rides that the family can all join in and so much more. Don't miss this fun event while you are on vacation to the island!
While there are many other things that your family can do while you are on vacation to Chincoteague Island, these are the ones we thought you'd enjoy. If you still haven't made your reservations for your next vacation, now is the time. We hope that your family has a wonderful and safe 4th of July!