Did you know that Ocean City, Maryland is the White Marlin Capital of the WORLD? Seems fitting that we are the hosts to the historic White Marlin Open, held in early August each year – this year it's held from August 8-12. This 48 year old deep-sea fishing tournament is held annually in our beautiful Beach Town – and hands down one of the most thrilling events to experience!
The White Marlin Open Tournament
The tournament awards monetary prizes for catches of White Marlin, Blue Marlin, Tuna, Dolphin, Swordfish, and Wahoo. The first tournament, which was held in 1974, had 57 boats, 150 Anglers, and paid $20k in prize money, with the highest award of $5k. In 2021, the WMO drew 444 boats, more than 3,500 participants, and had a payout of over $9.2 million – yowza! It's no surprise that this event has long been known as the "World's Largest Billfishing Tournament", and actually holds the world record for prize money payouts for any and all fishing tournaments!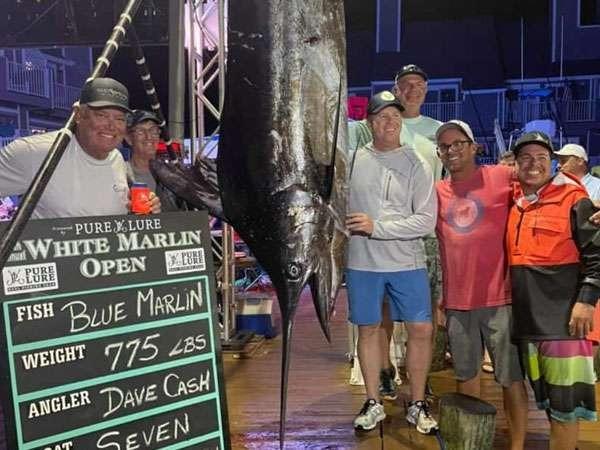 Calling all Fishermen
So, what does this mean to you? If you're a fisherman, I don't even need to answer this question. But how about if you're just planning to be in OCMD this week? If you're looking for an exciting and different kind of Vacation Experience, y'all – this is the most exciting week in OC all year long. Actually, in our household, it's a bit of an annual holiday!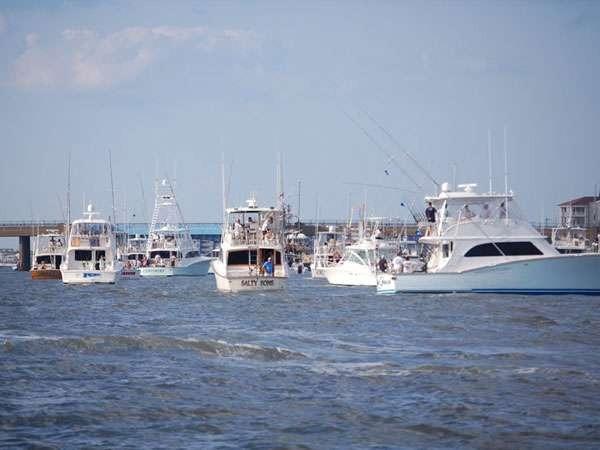 Fill The Fan Cheering Section
Bring your chairs to the Ocean City Inlet bright and early – actually, it's still dark out – and watch the long line of Boats head out. You'll see everything from average Joe in his 24 foot Grady to Michael Jordan on his 80 foot Viking – yep, he was really there last year! Enjoy your day at the Beach, Amusements – whatever your pleasure, and plan to be back there around 5PM, as the long line of boats rumbles in – one by one – it's quite a show! Who has their flags flying?! Who got the first White Marlin?! Absolutely so much fun…..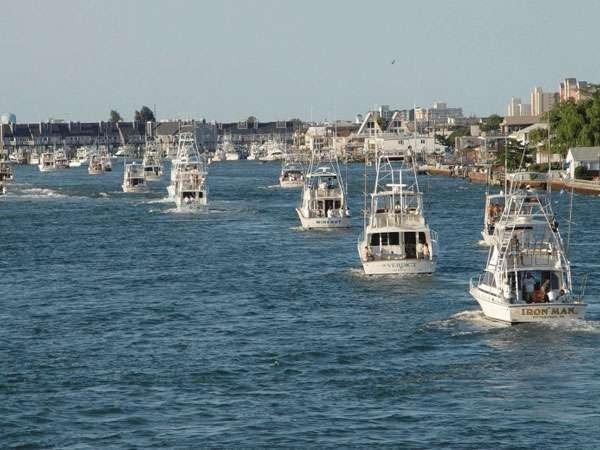 We love to be in the heart of the event at the Weigh-in, held each evening at Harbor Island – grab an Orange Crush at The Reel Inn, and wait to see who's coming to the Scales! You never know who or what you will see, but we promise you'll have a blast! There's a buzz in the air that is hard to describe – the music playing, the crowd eagerly awaiting to see if someone they know could be this year's big winner.
Sound like something you'd love to experience? It's not too late! We are onboarding wonderful New Vacation Rentals everyday, and still have some availability! You can learn more about this awesomely cool event at https://whitemarlinopen.com/, and if you'd like some recommendations from feet on the ground, our Local Team is waiting for your call! Hope to see you at the Scales!