"The journey of life is sweeter when traveled with a dog" ~ Author Unknown
Time and again, our pets save us – from ourselves, from reality, from loneliness and despair. And this past year, we've realized that our pets have also saved our sanity. If I didn't have my beloved Boxer, Phee, when we were stuck at home during the shutdown – to cuddle with, to make us laugh, to tell us to get out and take a walk, we would have lost our minds. In 2020, dogs were ecstatic – they got their people back! We were there for them – at home more, making time for walks, making time to play fetch. You see, there were silver linings, after all…..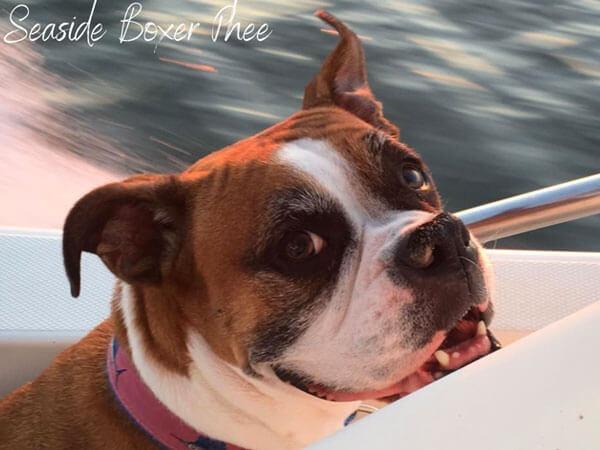 This year had its ups and downs for all of us, and at the very end of 2020, we unexpectedly lost our girl, Phee. Phoebe was a part of our Seaside Vacations' Family from day 1 when we rescued her. We. were. crushed. They become a part of your family, a best friend, a trusted confidant – she was my soul-sister. The loss can throw your whole world into a tailspin, and it certainly did.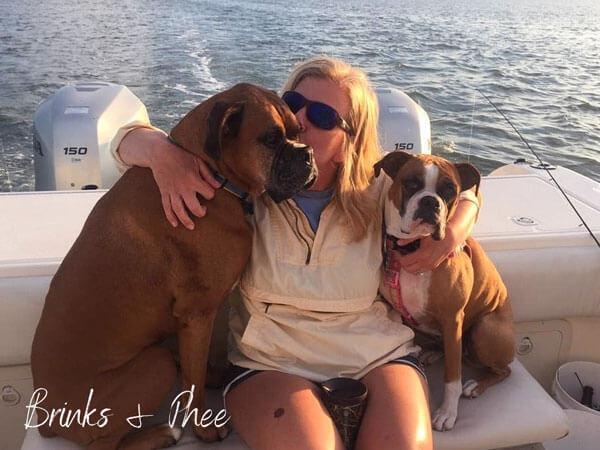 More than ever, we need our pets to be a part of our everyday lives – even when we travel. A family vacation isn't truly a family vacation if the WHOLE family isn't there, now is it?! This is why here at Seaside Vacations, we want your pets to be a part of our Seaside Family, as well. We offer 26 Pet Friendly homes, even 2 in Ocean City (a rarity), and there's something for every human and every human's furry friend. But we don't want your dog-love to hurt your wallet – on a recent getaway ourselves, we paid $350 to bring our mature, well-trained Phee with us – $350, ouch! Not here – we welcome your well-trained sidekick for only $100 per dog ($150 for Ocean City Rentals).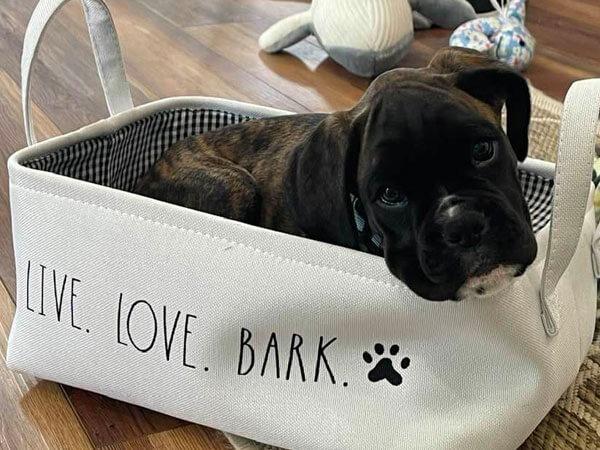 As I sit here typing away, there is a new little girl laying by my feet – I'm totally lying – she's biting my feet, shew. We are madly in love with our new little Boxer girl, Teague (named after our favorite place in the world – home) already, and she's only been with us for 10 days. But boy, are we tired – puppyhood is not for the faint of heart! She will now carry the Seaside Beach Boxer torch, and she has some big paws to fill, but she's shown us already that she's up to the challenge – and such is the circle of Life……
So, as you plan your next beach adventure, make them a part of it! We're here to help you find just the right place for your whole family – whether it be a fenced-in yard, a waterfront dock to dive off of, or just a warm, sunny spot on the deck to sunbathe, we've got the Pet Friendly Home for you!
Now, if you'll excuse me, I'm off to take a walk down by the bay with Teague. If there's one thing 2020 has taught this girl, it's that there's nothing more important than making time for those who matter most – whether they be furry or not so furry.
"Everyone thinks they have the best dog, and none of them are wrong." ~ Unknown