Things To Do in Chincoteague
Why wait until Summer to start planning your family's next Chincoteague adventure?! Skip the crowds and traffic, take advantage of unbelievable Off Season rates, and check out not one, but TWO of the Historic Main Street Merchants' annual family-friendly events right here on Chincoteague Island!
Death By Chocolate
"Death By Chocolate" returns February 17th and 18th! This FREE annual chocolate lover's game puts you right in the heart of downtown Chincoteague and allows you to try a variety of delicious chocolate treats provided by local businesses! Grab that special someone in your life, and book your stay now so you don't miss out on this family friendly event!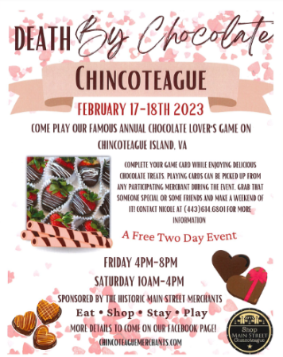 Main Street Merchant's Annual Scavenger Hunt
The Historic Main Street Merchant's annual scavenger hunt, "Search for the Shamrocks" also will return in 2023! Slated for March 17th and 18th this year, this popular adventure tasks you with visiting various participating businesses to search for clues! Businesses will be giving out candy and other goodies as you're searching for clues, so be sure to bring something to carry your pot of gold home in! Solve the riddle and register for a chance to win various prizes that will be awarded on Saturday, March 18th. Oh, and don't forget your costumes! They may not be mandatory, but they sure make the event so much more fun!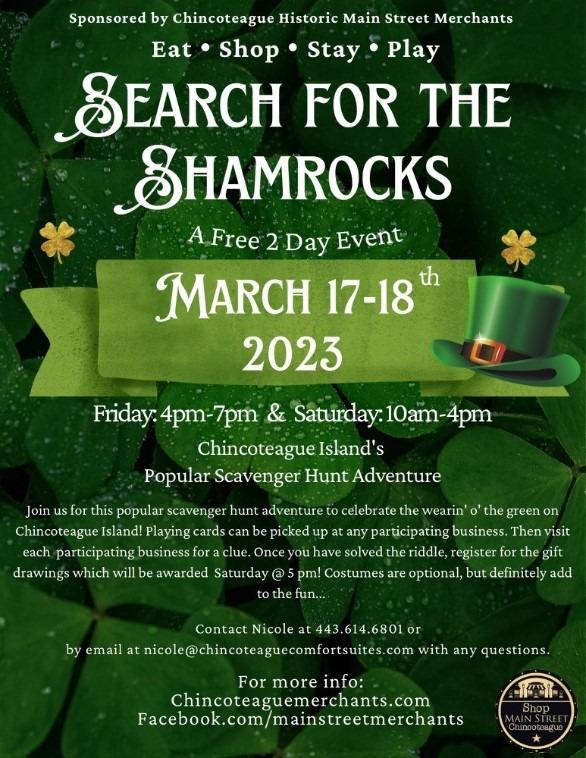 Seafood Festival
It's never too early to start planning for the Seafood Festival! Come celebrate the Eastern Shore's world famous seafood industry with us on May 6th! This event WILL sell out, and for good reason! Enjoy all-you-can-eat fresh, local seafood including clams, oysters, fish, shrimp, clam chowder, grilled chicken, a salad bar, boardwalk fries, hushpuppies, and so much more! Front Page News will provide live entertainment throughout this year's festival!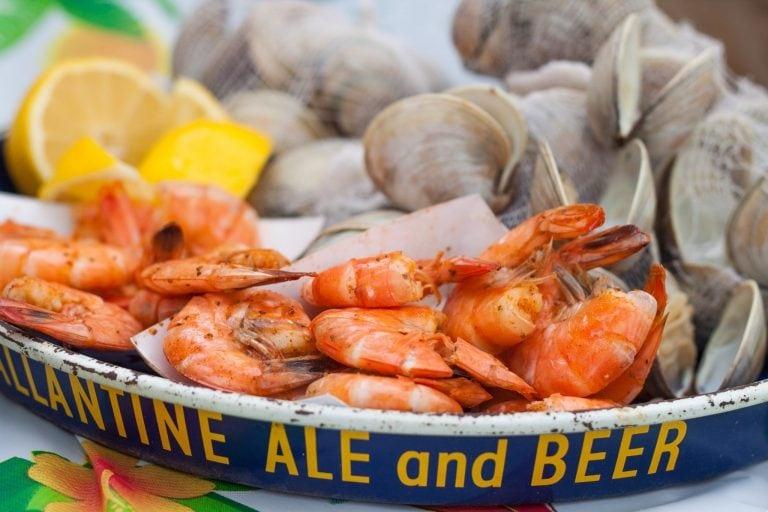 The fun doesn't start in the Summer here in Chincoteague! Check out our Chincoteague Island Events page or give our office a call at (757) 336-7070 for more information on any of these events. Let us help plan your family's next getaway! All that is left now is to find that perfect Chincoteague Island Vacation Rental to comfortably stay in during your visit for these events.